I just changed the date of my last post to May 1. Now I'm still on track for my "publish every month" goal. So there.
It's not that I don't have anything to say. I have plenty to say. On the way to the gym, when I'm folding laundry, when I'm lying awake at night, there is an endless stream of thoughts and revelations and, much of the time, a thread of dissention in the background forcing me to second guess everything I just settled.
I keep waiting to bottom out, but I never do. From a creativity standpoint it's like I'm doing one of those endless mermaid backbend turns, almost to the bottom, almost to the surface, never actually touching either.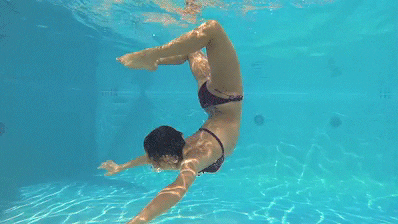 Until I drown.
See? I can still metaphor, right? Although it's apparently not called an endless mermaid backbend turn. Whatever.
My misanthropé (I can pronounce it however I want)  is getting boring. And it's really just judging all of humanity by its worst examples – even as that has become harder and harder NOT to do, given the parade of shit slinging, gibbering, juvenile flesh-eating bacteria that is the internet (oops). It's just an avoidance strategy. It's no better than judging any other group by its worst members.
Yeah.
If I hate everyone, I don't have to use reason. I don't have to think much at all. My confirmation bias grows bloated and fat with hubris, and is the happiest it has ever been.  People are phenomenally good at proving they are not worth crossing the street for, again and again. Sadly, that does not translate to happiness for me.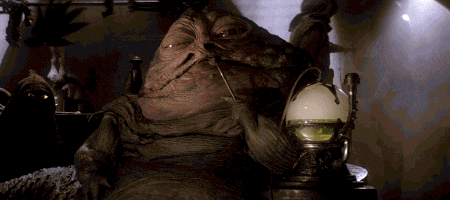 Also, my GIF references are dated.
I am cycling very quickly through feelings of hopelessness and grim determination. Am I happily married? Not as much as I'd like to be. Am I willing to turn my life upside down to rectify that? Not often, but sometimes. Depends on the day. Do I have a circle of friends I really enjoy and can be myself with? No, but I share some of the blame for that. At 52, is there anything about my life that I am particularly proud?
No.
That one breaks my heart. Sends me low. I'm afraid to write about how low.
(Of course I am proud of my children, you Judgealopes. But not as extensions of me. Doesn't count.)
I don't sleep well anymore. I know how much that contributes to my perspective. I keep that in mind when I'm circling the drain and I can't see any light.
And then, should I manage to silence all that, this asshole is waiting. To remind me of the broken world I brought my children into.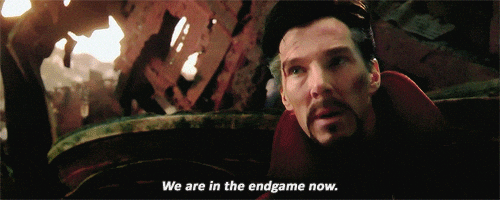 Anyone who does not believe we are hurtling toward disaster, no matter how close or far you think it is, is being willfully ignorant. And if we refuse to fix that, as we seem to be determined to do – none of the other issues that are tearing us apart online and in reality matter one bit.
So, what is the point of anything?
This is where all of my essays and articles and blogs end up.
What is the point?
And if I publish, what then? I don't have much of an audience, but what if someone takes all of my hopelessness to heart? Am I responsible?
I am tangled in my own existential shoelaces.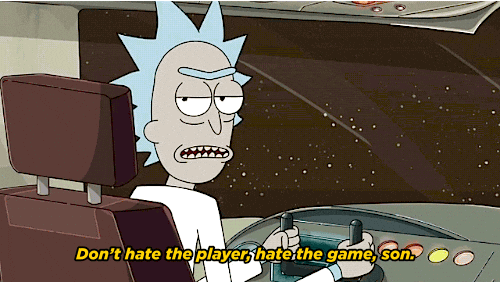 I do not believe in any religion or deity that has been presented to me from any faith. I reject the white guy with the beard on a cloud excluding good people and accepting horrible people who claim to have repented for completely arbitrary bullshit reasons. I believe that organized religion is what happens when faith is corrupted by power. It becomes a tool to control resources and labor, and to fund itself with fear-mongering and exploitation.
But I also don't know what comes next. That used to bring me such joy, the not knowing. The notion that there might be something that I can't understand, an exchange of energy, an alternate existence, something that I don't even have words or the images to describe, that has always brought me comfort.  It's not the existence of an "after" that is beyond our capacity to understand that offends me, it's using it like Purity Santa for adults to gain power and control that does.
Also dated.
I am so angry. All the time. Every sleight, real or imagined, prompts an explosion that I never let anyone see, because if I did I wouldn't have any friends. I explode because someone is thoughtless with my time, but then I realize we are only talking about half an hour. I convey that to another friend who agrees that maybe I'm not being fair, and I explode again because how dare they? My husband asks me why I'm glaring at him when I wasn't and I want to pack a bag and move out. Someone makes an unsolicited observation about my appearance, or my mood, and…well let's just say it's good that you can't read my mind. Blood and fire.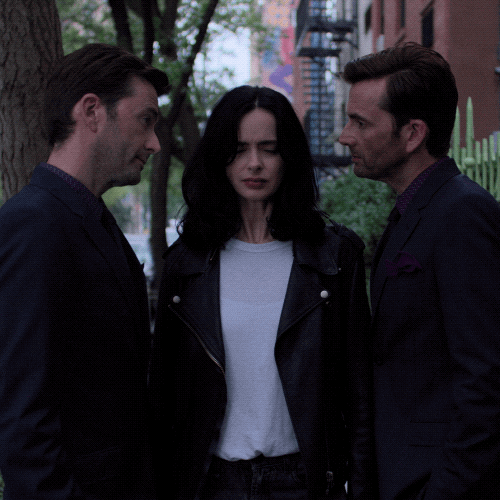 If I don't think anyone cares if I live or die except in the context of what they need from me, what is the root of the problem? Am I, in fact, surrounded by assholes, or am I the asshole? How do you make it stop?
I visited two therapists. They both pissed me off within the first session and I never went back.
Well, that was sort of funny. And true. Maybe that's a good place to stop. Great idea. Here's another one: Don't read this.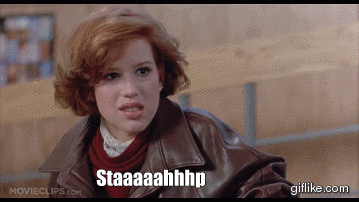 Dated.